Alpine Allure
Fresh powder, slope access and all things ski related have our attention this winter. In this feature, we take a look at the two hottest markets for second home buyers and full time residents alike. We also profile the top broker/agents representing the finest ski properties currently available.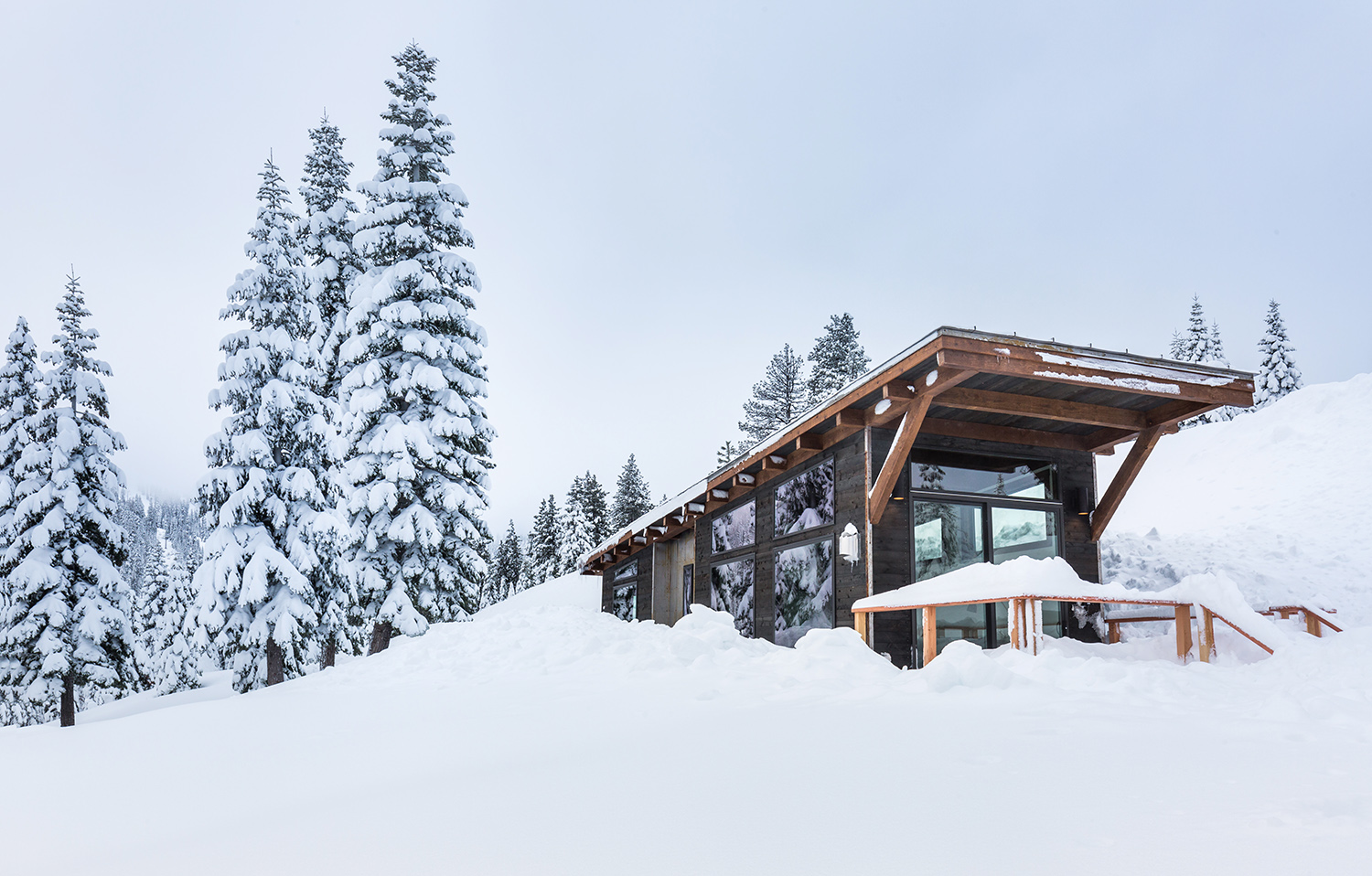 The Tahoe region is an alpine paradise, where water, ski and snow collide in the Sierra Nevada Mountains. Straddling both Nevada and California, Lake Tahoe and its blue waters and snow-capped skyline not only showcases one of the most spectacular scenic vistas in the U.S., it also has the highest concentration of ski areas in the country. The allure of Tahoe begins with the number of world-class ski areas, but the year-round playground and lifestyle makes Tahoe an ideal vacation destination for all seasons.
The 72-mile Lake Tahoe shoreline is surrounded by a wide array of resort neighborhoods, each with its own unique set of attributes and amenities; from ski-in/ski-out access in Northstar, Squaw and Alpine Meadows to a home on a championship golf course and/or a lakefront home on the shores of beautiful Lake Tahoe. From a spacious family compound to a cabin in the woods, the lifestyle choices are plentiful when it comes to selecting the perfect vacation home. No one knows this better than Sierra Sotheby's International Realty's leading brokers, Breck Overall and Jeff Hamilton.
Overall and Hamilton live the Tahoe lifestyle. Their summers are spent on the lakes with their families or on the trails hiking and mountain biking with their friends. In the winter, it's all about cold weather adventures. It's obvious why Overall and Hamilton are so successful representing their clients in Tahoe. They love where they live. And they exude this in every conversation and interaction with their clients. Beyond their market knowledge and the Tahoe lifestyle they embrace, Overall and Hamilton are deeply involved in the community and the preservation of its beauty. They serve on boards and committees that protect Tahoe's environment and promote responsible development, such as the Truckee Donner Land Trust and the Truckee Watershed Council.
Overall spent over 20 years in the hospitality and resort management business before jumping into the real estate sales side of the business. With over a decade of real estate sales, Overall is a top-producing broker known for his extensive knowledge and understanding of the luxury market in Tahoe and has a reputation for building long-term relationships with his clients.
Hamilton spent 10 years on the speed skiing world tour and five years in Aspen, but in 2002 he moved back to Truckee to reconnect with his Tahoe roots. "I've been fortunate to ski all over the world, but I chose to be back in Tahoe because of its diverse mountains, bountiful snow, blue skies, and the hip town of Truckee."
This fall, Overall and Hamilton joined forces, forming the Overall & Hamilton Group. Overall artfully blends his lifestyle into his professional approach to real estate. "Our clients don't want to just see homes and communities; they want to know what their experience will be if they own here. Beyond being their real estate guide, I'm their trail guide, ski partner, and their restaurant and night life advisor," says Overall. He's known for his extensive knowledge of Northstar and the communities of Gray's Crossing, Lahontan and Old Greenwood. Hamilton's focus has been Lakefronts, Squaw Valley, Sugar Bowl and Martis Camp. Together, they are leveraging each other's expertise to ensure buyers and sellers benefit from their combined knowledge of every micro market and community in Tahoe and Truckee.
As for the evolution of Tahoe's ski real estate market, Hamilton describes the region as a one-resort town (Sugar Bowl) for a prominent few San Francisco families before 1950. With the construction of Interstate 80 and the Squaw Valley Olympics in 1960, Tahoe established itself as a sought-after winter destination. In the coming decades, Northstar, Alpine Meadows, Heavenly and Kirkwood were developed to accommodate the desire to ski. In the beginning, more emphasis was put on the skiing than the real estate. It wasn't until the 90s and early 2000s that the focus of these mountains became real estate as base villages and planned communities were developed at the resorts. Today, buyers have fantastic choices. They can buy traditional homes at the resort, or they can choose to be in a base village or slopeside. Options are as varied as private, amenity-rich communities to an exclusive snowbound village.
Today, real estate options abound for every lifestyle and a healthy market is proof with significant real estate sales in 2017: "Our third quarter 2017 was our best quarter in the history of the Tahoe Sierra MLS, with more units sold than any other quarter on record for the Lake Tahoe/Truckee market. I believe that our current momentum and the forecast for a strong ski season will carry us well into 2018 with a strong market."
Hamilton sees a return to authenticity in buyer trends. "For the past 10 years, Martis Camp has been the community for Tahoe's high-end buyer. However, in the last couple of years, buyers are returning to the Lakefront, Squaw Valley, and Sugar Bowl market, looking for a rawer Tahoe experience. I had a Lakefront buyer last year who wanted to 'try before buying' and rented a home on the west shore for five days last January. It happened to be the worst storm of the year; their power went out for days, and they loved every minute of it. They closed on the house the following month."
Overall concurs, but notes that many of their clients still want amenities: "They want a world class gym, lodge and perhaps a golf course. Most our buyers are more interested in where their home is and what activities they'll have access to than they are in the specific home itself. I recently worked with a family that skis in the winter at Squaw and loves boating on Lake Tahoe in the summer. They ended up purchasing a home near Tahoe City which affords them the luxury of a buoy for their boat on Tahoe and a short drive to Squaw and Alpine Meadows ski resorts. That lifestyle component is becoming more and more relevant and significant as families are reminded of how precious our time with family and friends truly is, and is the primary inspiration for owning a vacation home in Tahoe." G
Overall & Hamilton Group
Sierra Sotheby's International Realty
breck.overall@sothebysrealty.com | 530.318.3542
jeff.hamilton@sothebysrealty.com | 530.412.2645