The Vail Life
Vail's luxury home market is on the rise thanks to record sales in 2017, high demand and lifestyle amenities unrivaled by other bespoke mountain resort destinations. We talk with Vail Real Estate Advisory Partners to discuss the market, current trends and get an inside look at an epic slope side estate.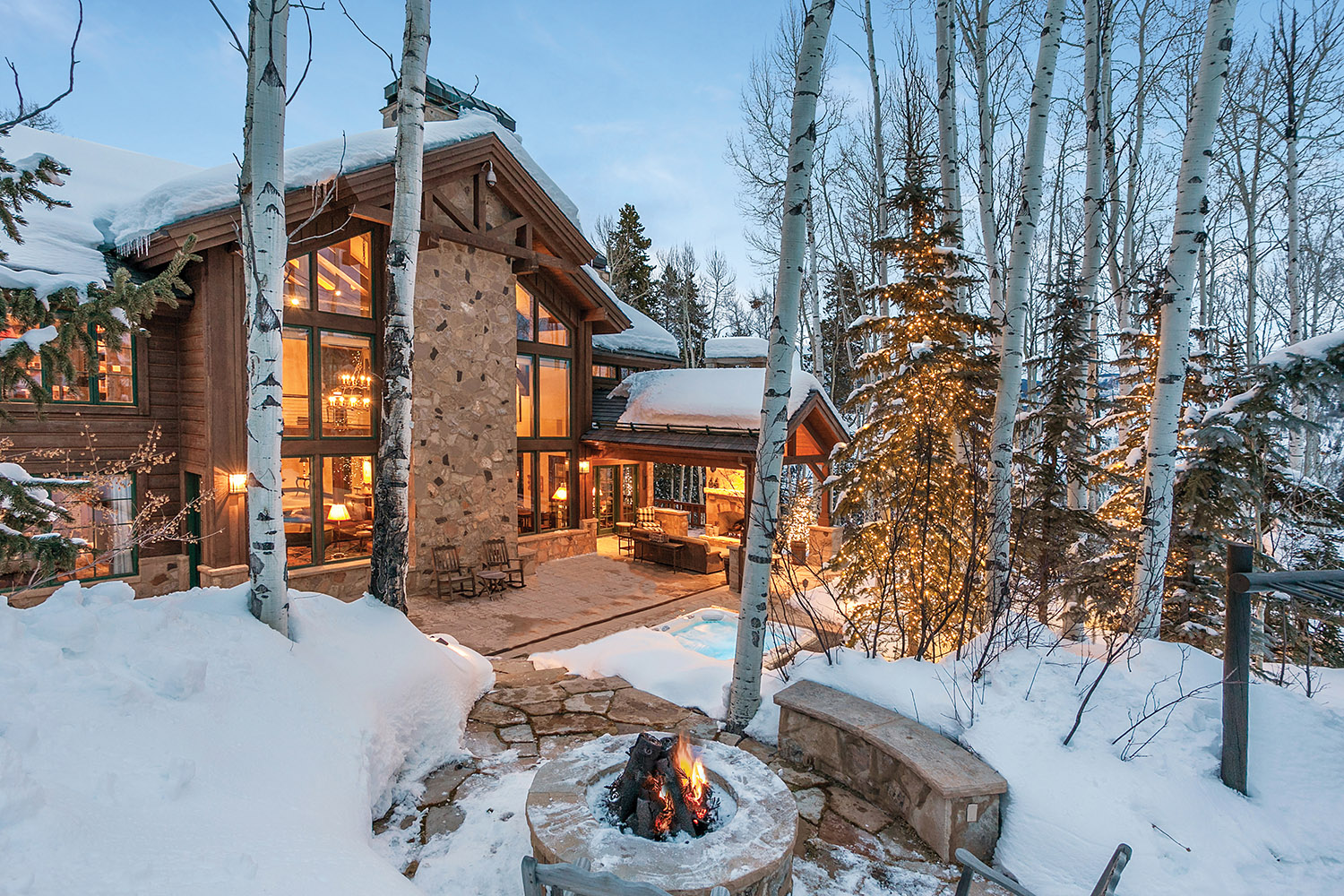 Vail has come a long way since its founding in 1962 by a group of men from the 10th Mountain Division. Originally conceived as a ski town, Vail has matured into a vibrant, cultural, world class year-round destination with both full time and vacation home owners. The alpine destination has long attracted Californians–the state is one of Vail's top feeder markets–and now, with direct flights from San Francisco International to Eagle-Vail Airport throughout winter, the ski community is one of our favorite towns for slopeside, ski-in/ski-out living.
Andie Ohde is one of the top agents in the valley. Ohde and her new partner Susan Rollins have come together to form their new team known as Vail Real Estate Advisory Partners. The two have made a name for themselves as both realtors and Vail Real Estate Advisory Partners specializing in the luxury market. "2017 has proven to be active with steady market growth with signs the trend will continue into 2018," says Ohde. In Vail's luxury market (homes priced at $2 million or higher), as of December 1, 2017, 90 listings sold during the year, totaling approximately $532 million, up 44 percent compared to 2016 sales volume. Average sale price in the luxury market in 2017? A cool $5.9 million.
Ohde notes that 12 homes sold in 2017 for $10 million and above, including a $23 million estate, as well as a private off market sale for $28 million. Six of these homes were in Vail and five homes were in the Beaver Creek/Bachelor Gulch area. Currently, one property listed at $13,995,000 just went under contract in Strawberry Park. Thirty-one properties sold between $5 million and $10 million during the same period. In short, it's a white-hot market with limited inventory and serious demand.
Like other luxury ski home markets, varied architecture, culture and lifestyle amenities are on the rise. In Vail, architectural design varies from the traditional mountain lodge-style homes that defined the early years, to more mountain contemporary designs and modern chalets. Entertainment and hospitality are also a major draw to the valley, including iconic hotels like The Ritz Carlton in Bachelor Gulch which was modeled after Yellowstone Park, the Four Seasons "Remedy Sports Bar," popular amongst locals and hotel guests, and Matsuhisa Restaurant, a favorite of Chef Nobu followers around the world.
When it comes to events, Vail has most mountain towns beat. The Audi Birds of Prey World Cup is held every year at Beaver Creek, as well as Taste of Vail, Burton US Open, ongoing events and performances at the Vilar Performing Arts Center venues, the Beaver Creek Winter Culinary Summer events, Bravo Music Festival, Vail International Dance Festival, and more.
Vail Real Estate Advisory Partners currently have one the valley's trophy properties on the slopes; 373 Strawberry Park. The ski-in/ski-out estate is located in the exclusive Strawberry Park gated community in Beaver Creek, known for its fine dining, unique village, family-friendly environment and world-class skiing. Residents here enjoy taking advantage of the Vilar Performing Arts Center, Beaver Creek Golf Course, and exclusive restaurants, elegant spas and shopping all within the village.
The 11,000+ square foot residence has undergone a multi-million-dollar renovation completed in the spring of 2015 by Schaefer Construction.
The goal: create a world-class, resort-like home for the most discerning of buyers. The home doesn't miss the mark, enjoying unparalleled ski-in/ski-out access right to your own custom ski room complete with boot and glove dryers. Carefully sited on 2.75 acres, the home has stunning, dramatic and unobstructed views of Beaver Creek Mountain, Beaver Creek Village and Settler's Way ski run, and mountain views are enjoyed throughout the home.
All eight bedrooms are spacious en suite rooms and are punctuated with fine craftsmanship. Property highlights include a fully equipped gourmet kitchen, exercise room, indoor basketball court, 24-foot climbing wall, and a master suite located in its own private wing with spa-like bathroom. The residence also features a great room with its two-story stone fireplace and 25-foot floor to ceiling windows, a state-of-the-art, 10-person hot tub and outdoor fire-pit on the grounds. This resort-like estate is listed for $13,995,000. G
Vail Real Estate Advisory Partners
LIV Sotheby's International Realty
aohde@livsothebysrealty.com | 970.471.5233