The Tech Escape
Los Altos and Los Altos Hills are a rural oasis with a small town feel in the heart of Silicon Valley, attracting tech tycoons, venture capitalists and discerning families. We catch up with The Campi Group to discuss the market and what makes this enclave so desirable.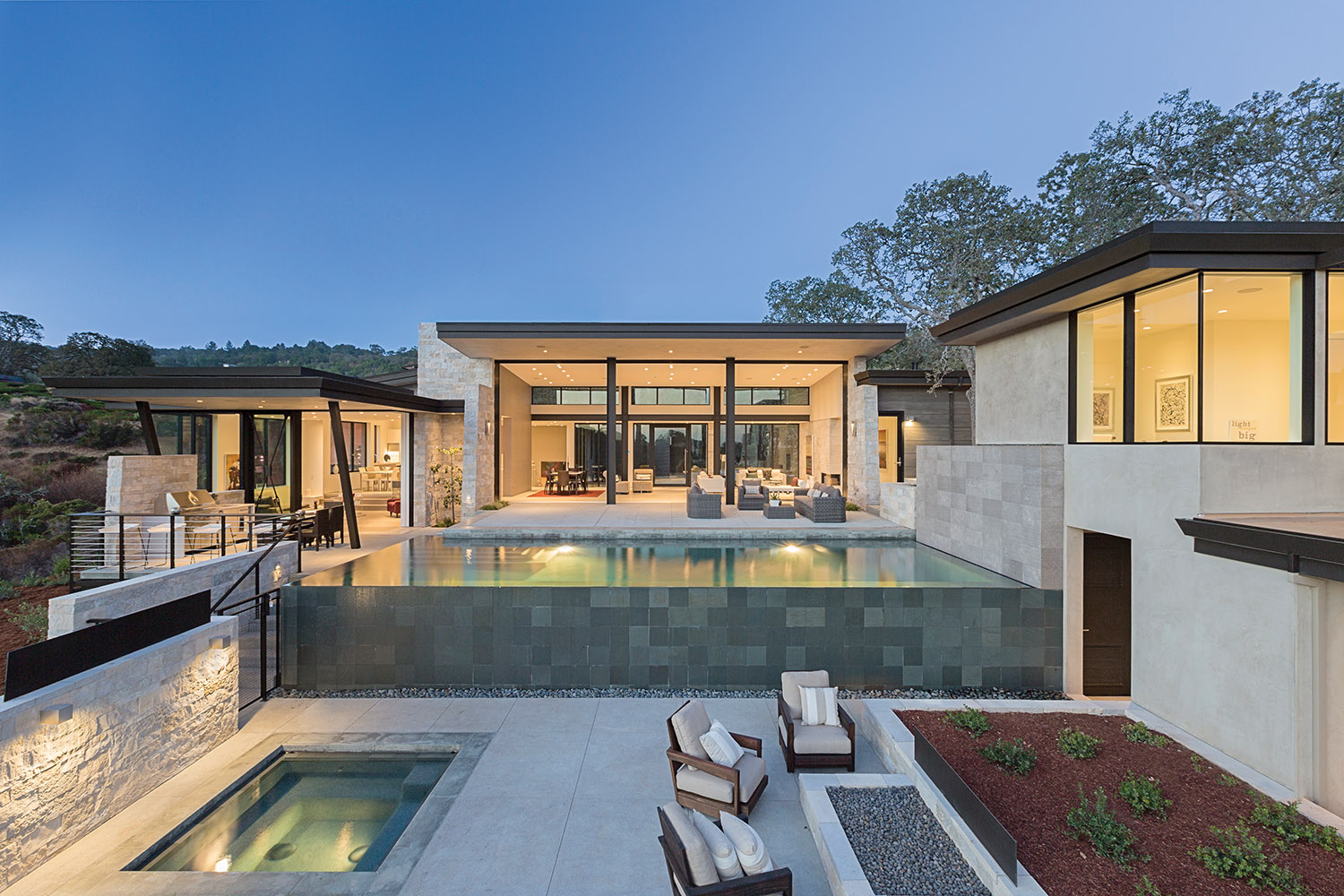 Apricot orchards stretching across the valley floor, live oaks scattered in the rolling hills and summer cottages of San Franciscans defined picturesque Los Altos until the 1950s. Blessed with a moderate climate, world-class agricultural conditions, verdant hillsides and proximity to both San Francisco, San Jose, Wine Country and Tahoe, the city has long attracted homebuyers seeking an ideal setting with metropolitan living at their doorstep.
The history of modern Los Altos dates to 1906, when Paul Shoup, a Southern Pacific Railroad executive, formed the Altos Land Co. with friends. The group purchased 140 acres of land between Palo Alto and Mountain View owned by Sarah Winchester, the widow of the inventor of the Winchester rifle. The company planned a new town to serve the new Southern Pacific Railroad cutoff between Palo Alto and Los Gatos and named it "Los Altos" (Spanish for "the heights") because the land was the highest on that cutoff.
Today, the city of Los Altos and its bedroom community, Los Altos Hills, are two of the premier, affluent enclaves in the epicenter of Silicon Valley's innovation hub and all things tech. Tree-lined streets and a small village atmosphere characterize Los Altos. It is a great place to raise families and the community and its leaders have embraced and evolved this. The seven-square mile city is developed with small businesses, many of which are family owned and operated, schools, libraries, parks and churches. Discerning buyers are attracted to the quality of life, access to nature and open space, top-rated school system and healthcare, executive-level jobs in the immediate area, a healthy economy and, of course, an inventory of luxury homes with serious curb appeal (see sidebar). Los Altos Hills ranked No. 8 (a substantial climb from No. 11 in 2015) on the 2016 Forbes list of "America's Most Expensive Zip Codes," where home prices range from $3 to $100 million with an average asking price of $6 million. Though many high-net-worth residents retain anonymity by purchasing their homes through an LLC, notable residents include Google founder Sergey Brin, Russian billionaire and tech investor Yuri Milner, actress Adrienne Barbeau, Google CEO Sundar Pichai, and real estate developer and former Oakland Athletics owner Stephen Schott.
With tightening inventory and rising prices, navigating the competitive market can be a challenge. The solution: The Campi Group. Trusted advisors, local experts and nearly 30 years in the making, Gary Campi and The Campi Group represents some of the finest homes in the region.
Formerly known as Campi Properties before joining Golden Gate Sotheby's International Realty in 2017, the team was founded in 1989 by owner Gary Campi and late wife Karen in Los Altos. Their goal: to provide the personalized service and hands-on expertise that every client deserves. Campi Properties represented countless satisfied clients and established itself as a real estate leader up and down the Silicon Valley, in Los Altos, Los Altos Hills, Woodside, Atherton, Menlo Park, Portola Valley, Palo Alto, Redwood City, Los Gatos and Saratoga.
Over that time, Gary has been a part of some of the largest and most significant transactions in the region. His expert services and advocacy not only reach the finest luxury homes, iconic land and estates, but extend to new construction, vacant land, townhouses and condos. You name it, Gary has represented them. An honest approach, discretion and a genuine passion for real estate are cornerstones of his continued success.
The Campi Group is a dynamic family team. Lauren Campi Legge and husband Jordan Legge bring over 24 combined years of real estate experience specializing in disclosures, contracts and local market data and trends. Jaclyn Campi Owen focuses on marketing and design where her creativity and attention to detail is maximized, while husband Dustin Owen brings an extensive background in technology sales and startups, paving the way for researching new technology, marketing strategies and lead generation. To say the team is tightly knit is an understatement, and the proof is in their production.
For the last five years, Gary has averaged over $100 million in sales, many of which were discreet, off market transactions. With the passing of Karen and the groups recent merger with Golden Gate Sotheby's International Realty in 2017, the team still reached sales production goals this past year—they were the top producing sales team in Silicon Valley by volume in 2017 within the brokerage.
The team notes that the current market in Los Altos and Los Altos Hills is characterized by very low inventory, with the highest buyer demand for close to town locations. Existing residents are weighing concerns of a potential bubble and future implications of the new tax plan, faced with the decision of where to go next: downsize or relocate? Meanwhile, developers are snapping up distressed or older properties for redevelopment, making it very competitive to buy.
Foreign buyers continue to invest in both communities according to Campi. Simultaneously, a robust tech sector, growing venture capital firms and the continued success of start ups, tech leaders like Google and Facebook, and established companies are fueling a piqued interest in Los Altos due to its central location and immediate proximity to major corporate campuses (see side map p.69).
"We've been fortunate enough to raise our family in this beautiful town and have seen the incredible evolution firsthand. We look forward to the next generation growing up here," says Campi. "Working as a family team provides real advantages to our clients. We are committed to providing extraordinary service and it shows in our results. Our trust as a team allows us to operate as a seamless extension of one another, and make sure each of our clients is treated like part of our family. We are thrilled about the opportuntiy ahead; to lead our market, share our community with the world, and to continue our legacy of exceptional reputation and results." G
The Campi Group
Golden Gate Sotheby's International Realty
Campi.com | gary@campi.com | 650.917.2433