The London Look
London-based interior architecture and design house Lawson Robb specializes in residential and five-star
hospitality design for the world's finest addresses from Mayfair to Dubai to Botswana and beyond.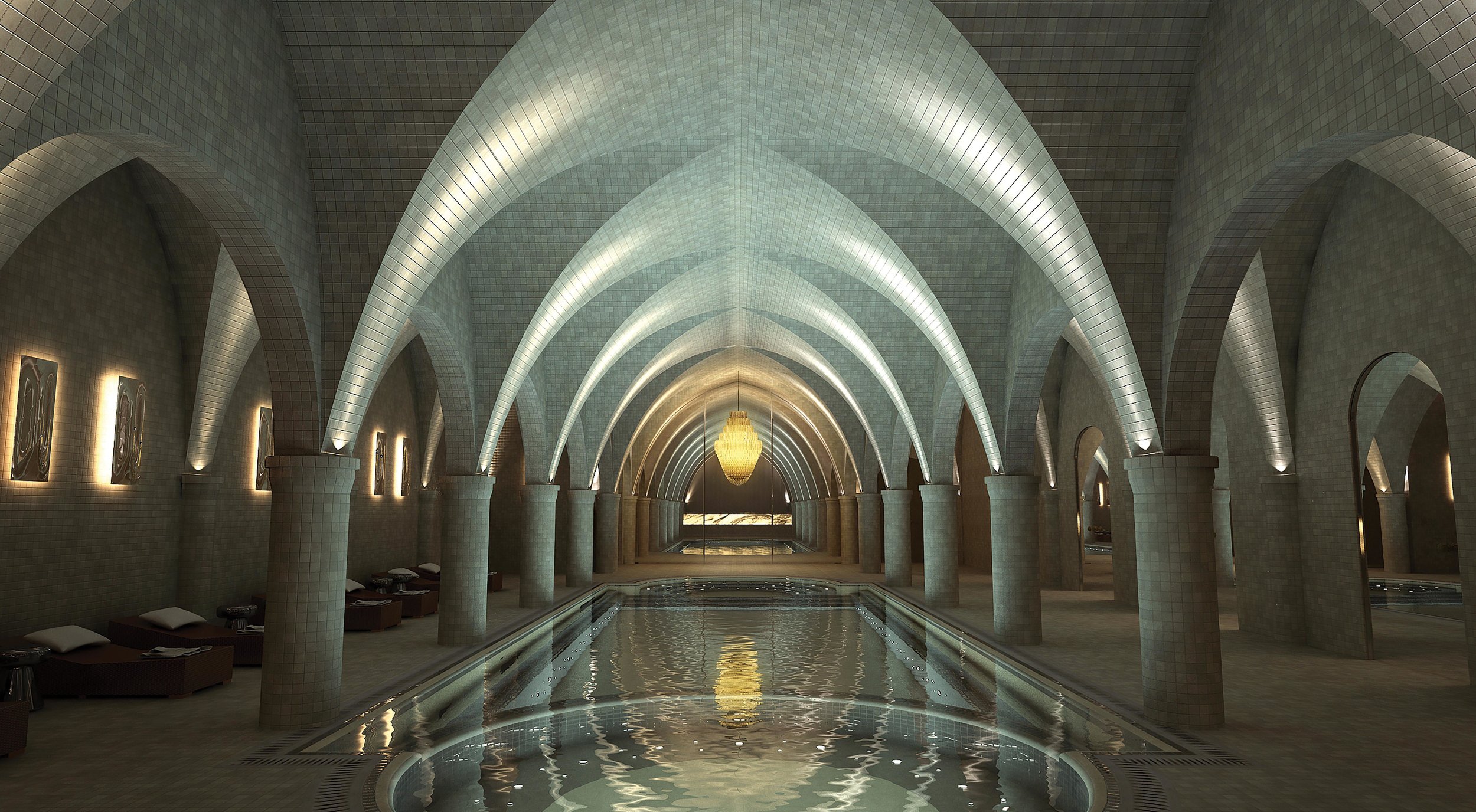 At the age of 23, Alix Lawson and Charlotte Robb decided the world of interior architecture and design was theirs. In 2003, just after graduating from London's Inchbald School of Design, they joined forces and founded Lawson Robb. Since then, the duo has developed a proud, fun-loving family of extremely driven professionals who live, breathe and embrace a deep-rooted ethos: nurture and inspire longstanding relationships through a highly coutured service and design forward-thinking.
Today, Lawson Robb is a leading global interior architecture and design house, renowned for its unparalleled service and haute couture design. Projects range from Mayfair mansions, palaces in Jordan, French châteaux and Oman resorts, to name a few. Their success is in part due to their meticulous delivery to clients rooted in a disciplined framework, astute commerciality and technical excellence, ensuring completion of every project on budget and on time. Their unyielding passion for their work also helps.
"We live and breathe the pursuit of reinvention, function and beauty, and embrace our clients' individuality," says Lawson. "We are continuously sourcing across the globe for emerging designers, new materials and innovative techniques."
Lawson Robb recently unveiled the first of five UAE projects underway in 2017, located at the $7 billion investment island resort city Durrat Al Bahrain. This is their third privately commissioned beach villa in the island resort city comprising 15 islands, five-star hotels, grandiose commercial and residential centers, an 18-hole golf course and the first marina of its type and size in the Middle East.
For the latest villa, the starting point was driven by a demand to represent elements of living from the Tuareg societies of Saharan culture. Here, the flow of rooms and their specific furnishings represent personal transitions through the arc of the day. From dawn to dusk, this Bahrain beach house accommodates the flow of Arabian rhythms within a contemporary setting. Rooms feature traditional seating areas, a majlis, Persian rugs, Arabian colors, solid timbre, mirrored surfaces, European cultural elements and eclectic monochromatic pieces. G
For more interior architecture and design
from Lawson Robb, visit
LawsonRobb.com
As a company, and collectively as a team, working internationally has enabled Lawson Robb to design for all cultures, source materials from all localities and appreciate that each design needs to respect its environment. This process begins with the client brief. When tackling a new project, Lawson Robb's primary objective is to gather as much information about the client—understanding their heritage, values, family, likes, dislikes, style, favorite places, possessions and daily movements. This understanding helps to ensure the client sees themselves in every detail of the design and to create a project that not only caters to, but enhances their lifestyle in a truly couture manner.
Lawson Robb's high and ultra-high-net-worth private clients are from a variety of backgrounds and cultures including Russia, the Middle and Far East, Asia, the Unites States and Europe. No matter where Lawson Robb's creations take them, one underlying thread remains consistent.
"We understand the bigger picture. Our foundation within a given project is ensuring a harmonious synergy between all parties and processes tertiary to Lawson Robb," says Lawson. "Whether it is respecting the contractor's construction schedule, adhering to budget, being succinct in our deliverables ensuring a seamless transition from paper to build, or ensuring that our client's design looks as beautiful 10 years down the line as it did at the time of handover."
Communicating designs to clients is also a critical part of Robb and Lawson's practice. They take pride in collating design information and samples, and the presentation of their vision for a given space. Clients can expect to receive all samples on a room by room basis in beautifully packed boxes, along with a full set of drawings, specifications and visuals.
Lawson Robb is currently designing a 50,000 square foot new build family home in Emirates Hills, Dubai, with views over the Address Montgomerie golf course. For this lavish home, Lawson Robb created interiors that balance opulence and tradition with a contemporary twist, catering to both family function as well as prowess for entertaining. Perhaps our favorite space, and the best example of Lawson Robb flexing their design muscles, is the master bathroom.
Surreal and spa-like, the master bathroom elevates a layered Apaiser Harmony stone composite bath to center-stage proportions. The platform's Arabescata marble provides a luminous contrast to the black Travertine book-matched surround, whose linear veins lead your focus to the generous high ceilings. Delicate gold lanterns frame the bath, reflecting shimmering light onto the highly-polished marble surfaces. Various patterns and textures combine to provide a sense of motion and stillness, as the soft curves of the bath flow against the channeled veining of the dark marble.
In London, Lawson Robb is working on the conversion of a former public house on Fairholt Street, Knightsbridge—a development by GrandLane Developments. The residence in London's eminent SW7 postcode is being extended at roof level and below ground into a five bedroom, 5,000 square foot luxury home including cinema, gym and spa. Period architecture is being retained in the front, while the garden addition has seamless glazing and modern outdoor terraces. Lawson Robb's interior architecture and design will feature vertical lines, concealed soft lighting, and pops of vibrant color.
The show-stealing space is the formal dining room, featuring patinated brass, dark woods and spice colors to provide a warm palette. A sense of place for reclusion is created by an up-and-over panel in timber veneer, offset by a horsehair wall covering with gold metal inlays. The focal point is a three-dimensional metal artwork in three panels of patinated antiqued brass by Petr Weigl, which illuminates the room in a subtle, diverse way. Leather chairs are a Poltrona Frau design, combining comfort with elegance. The table itself is a black stained timber and is bespoke Lawson Robb design with glossed solid oak base and an interior inlay of gold leaf. The custom-designed screen dividing the dining room from kitchen features a rose gold metal pattern with solid brass backing, allowing for privacy when catering to guests, as well as openness when the screen is pulled back into the walls.