A Tale of Two Cities
Diverse, charming and in demand, Mill Valley is one of Marin's most sought after enclaves. We catch up with Julie Casady, a top-producing agent in the region, to discuss how a small town feel combined with world-class, cosmopolitan living attracts San Franciscans over the bridge.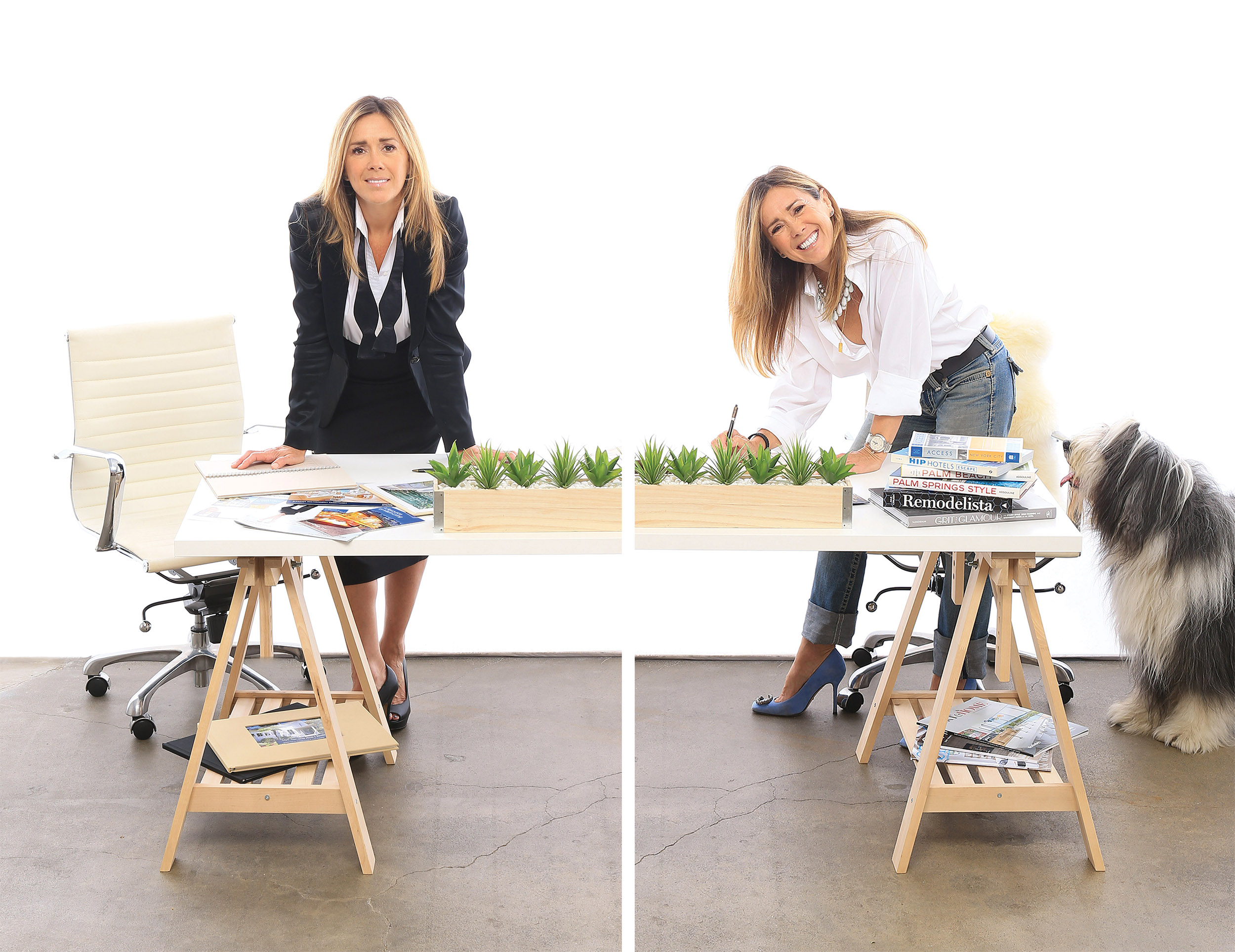 Nestled in a verdant valley just below Mount Tamalpais and lined by the lapping shores of the Richardson Bay, Mill Valley offers the best of Marin living—it's a diverse town with an array of residents, architecture and lifestyles. From the leafy, tightly knit suburbs close to downtown, to the private hillside retreats overlooking the valley, there is a home type for everyone and Julie Casady will help you find it.
Casady has sold numerous homes over her twenty-plus year career in the community. Drawn to Mill Valley's quaint charm, rugged landscapes and quality of life, her clients seek her out not only for her expertise, but for her ultimate value add: she's a designer at heart. Casady approaches real estate, and her clients, wearing two hats—realtor and designer. Her talent draws from a long design-driven career in interiors, fashion and styling—skills she utilizes in preparing a home for sale and a vision lent to buyers when conceptualizing the design of their new digs.
This summer, Casady had two simultaneous listings reflective of the duality of Mill Valley living, a true tale of two cities. One home, 61 Catalpa, offered period architecture and in-town living within walking distance of schools, boutiques and fine dining. The other residence, 411 Wellesley, was a completely private, mid-century home perched atop a secluded hillside overlooking Tam Valley. Both sellers were moving towards retirement and downsizing, while both buyers were young families moving from San Francisco. The properties couldn't be more different from one another, yet Casady managed to update, stage, market and sell both simultaneously to a similar demographic—both above asking price. To borrow a favorite from Casady, it was a "fierce" summer, in all the best ways.
SYCAMORE PARK SANCTUARY
61 Catalpa, originally built in 1907, is an Edwardian home with carriage house located in the leafy Sycamore Park purchased by seller Suzanne in 1978. At the time, it was a one-story home and the community was nowhere near as sophisticated as it is now; its popularity has grown at warp speed, regularly voted one of the top ten most desirable small towns in California. "This particular slice of small town Marin is idyllic—an eclectic group of much loved homes on tree lined streets whose sale prices continue to break records. The swiftness of sales and the seemingly endless streams of people exiting the city and Silicon Valley keep us on our toes," says Casady.
To prepare the 1,862 square foot, four bedroom, three bathroom home for market, Casady advised the seller to spend $40,000 on updating the property. The six-week process overseen by Casady included new landscaping, freshly painted interiors and exteriors (wainscoting and stained casework were painted bright white), new kitchen appliances, updated counters and bathrooms, new lighting and fixtures inside and out, and full staging. The home sold in six days, over asking price, at $1.9 million in cash—a final selling price realized of $400,000 more than if the six weeks of preparation and upgrades had not been done.
Casady notes the buyers moved north across the Golden Gate looking for an intimate community to settle in and build their family. Walkability to town, easy access to San Francisco (about 20 minutes), and a highly ranked local education system were of course at the top of their must have list.
HILLSIDE HIDEAWAY
411 Wellesley was built in 1951 to capitalize on privacy, indoor/outdoor living and panoramic valley views with four bedrooms (two masters), three bathrooms and 3,052 square feet of living space. The sellers, Janet and Deborah, are a graphic designer and food photographer who both enjoyed the ability to work from home and made the space their sanctuary.
This particular area of the Tam Valley neighborhood feels entirely removed from the bustle and density of downtown Mill Valley yet is minutes from everything. "You could hear a pin drop, it was so peaceful and private," notes Casady. "The simple, spacious floor plan of the home was perfect for a growing family. A central brick courtyard, gardens and barbecue pergola area maximized outdoor living, while a classic, streamlined kitchen designed by the owner set the culinary stage."
Casady had the home's interiors stylistically repainted, refinished the hardwood floors, updated landscaping with native California flora and added new glass panel entry doors to create a clear sight path from the foyer through to the inner courtyard. The result: multiple offers, fast close, selling at $1.8 million in cash. The buyers were a family with two teenage girls wanting great schools, a peaceful compound-like property with simple lines and an open floor plan with outdoor space. A 10 minutes' drive to San Francisco, the home was a perfect match. G
Julie Casady
Golden Gate Sotheby's International Realty
CasadyCraigcom
j.casady@ggsir.com | 415.246.3200
Lic.# 01715679