Setting the Stage
Timelessness and a deep affinity for Italian design inform the sophisticated interiors of DZINE. We speak with Managing Director Austin Forbord to learn more about his vision, the showroom and its debut into the high-end residential staging business.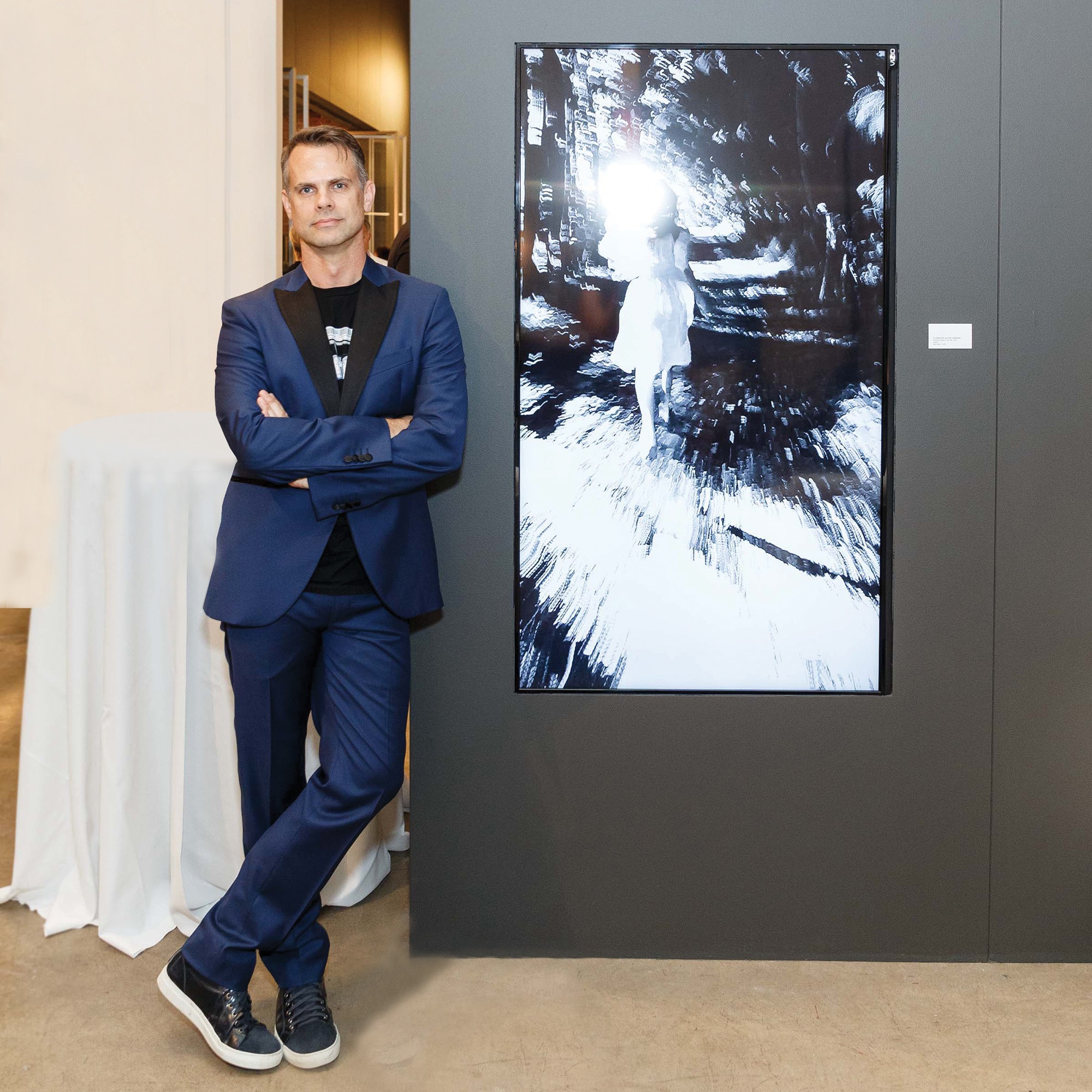 A home's interiors should be timeless. When choosing the furniture and finishes, it is important to think of these pieces as a long-term investment, not a trend. This is a very European concept of furniture—it is something you pass down to your next of kin. We want to bring that outlook and practice to our clients," says Austin Forbord, Managing Director and COO of DZINE, a San Francisco-based showroom and high-end staging firm.
Austin and DZINE's CEO Eve Forbord are the children of a diplomat. Austin was born in Milan and he and his sister grew up around the world, moving to Rome after college—a period to which Austin credits their deep affinity, love and respect for Italian culture, from design to craftsmanship to cuisine. "We want to communicate and share that love here at DZINE," Austin says proudly. "We are showing people there is a love and soul born from the genius of Italian culture. It's part of our mission."
DZINE's passion for modern furnishings is driven by the belief that design is ultimately about living with greater comfort, elegance and ease. This passion gave rise to DZINE opening a small shop in North Beach in October 2004. Since then, DZINE has grown dramatically, featuring over 30 contemporary furniture manufacturers, as well as representing local makers, artists and a broad range of accessory manufacturers. Today, its inspiring and expansive 15,000 square foot showroom in San Francisco's Design District embodies this philosophy, with carefully curated furniture, art and accessories that guide its designers and sales staff as they work with homeowners, architects and interior designers. The company also creates unique opportunities for communication and creative exchange by bridging these worlds through its showroom events, including lectures and exhibitions, making the cutting edge of design accessible to everyone.
Recently, DZINE established a new real estate-focused staging service, DZINE Concept, catering to high-end home staging and interior design. The goal: help developers and real estate professionals prepare high-end speculative, new-build and newly remodeled properties for market in the interest of attracting discerning buyers. We met Austin at DZINE's showroom to learn more about this new endeavor and the evolving vision for DZINE.
This is quite an impressive showroom and operation. How did you get here and did you always want to be in this business?
"I came into the business over five years ago, joining my sister who started the company in 2004. I have a background in film, art and performance, running a video production company in the Bay Area from 1997 until coming to work at DZINE in 2013. I was looking for a new challenge, and Eve was looking for a partner to help run and grow DZINE. I jumped at the chance. I am a collaborator by nature and saw an opportunity to expand what started as a contemporary Italian showroom to include an art gallery and design services. Since coming to DZINE, we have continued to develop our style so that it better reflects our market's taste and aesthetics."
Describe your clientele.
"For DZINE Concept, we work with high-end developers on new construction and renovation projects. We typically find ourselves working in modern houses, but I really enjoy the mix of heritage architecture blended with contemporary design—blending timeless architecture with modern interiors. San Francisco can be quite provincial in its design vernacular and there is this misconception that interiors of historic homes should match the architecture. I love the new projects, but relish the opportunity to bring our furnishings into Victorians."
How do you approach design within new build construction?
"We believe strongly that the interior design should support and uplift the architecture seamlessly. Keep it simple, but use art to bring a wow factor."
Tell us more about the DZINE Concept staging business.
"It came to fruition from our relationship with developers who were specifying our Boffi kitchens and baths in their projects. We suggested that we stage the furniture, and it grew from there. Our goal is to continue extending our inventory to make many different looks for different clients in a timely fashion and reasonable turnaround time."
Do you see a significant place for this service in your industry?
"Developers and sellers are going to need us with the evolution of the high-end market. The aesthetic in that space is shifting dramatically to be more contemporary. Exisiting stagers will find that their current inventory doesn't suit that market, which presents tremendous growth potential for us."
What is the key to your staging?
"Again, keeping things simple. Focus on synergistic staging. There's always a tendency for designers and stagers to cover surfaces with clutter. Get rid of it! There's an art to subtraction. Pick pieces that are timeless."
What does the future of the DZINE Concept business look like?
"We expect to do more and more custom staging for really high-end projects, where the furniture is designed specifically for the house, with the hope that the furniture sells with it in a turn-key fashion. More significantly, we plan on building inventory so that we can also have a more traditional staging model with an on-demand rental program to suit different aesthetics and a wider range of price points."
Can you offer advice to real estate agents seeking your services?
"The people buying a high-end contemporary home are probably more sophisticated than you are. Your client is travelling the world and their aesthetic is informed, evolving and very likely to be modernist. Don't be afraid of meeting them where they are and where the architecture is, and embrace a more minimal approach to the staging."
An ideal client is?
"Someone who gets design and feels comfortable relying on our expertise." G