The Lamarre Effect
An analytical natural with a background in law, Stephanie Lamarre has risen to the top of her game in the real estate world. With an eye for design, strategic guidance, and passion for what she does, Lamarre is behind many of Marin County's record sales prices, as well as the highest sale price in San Francisco this year. We catch up with the top producer to learn more about what drives her continued success.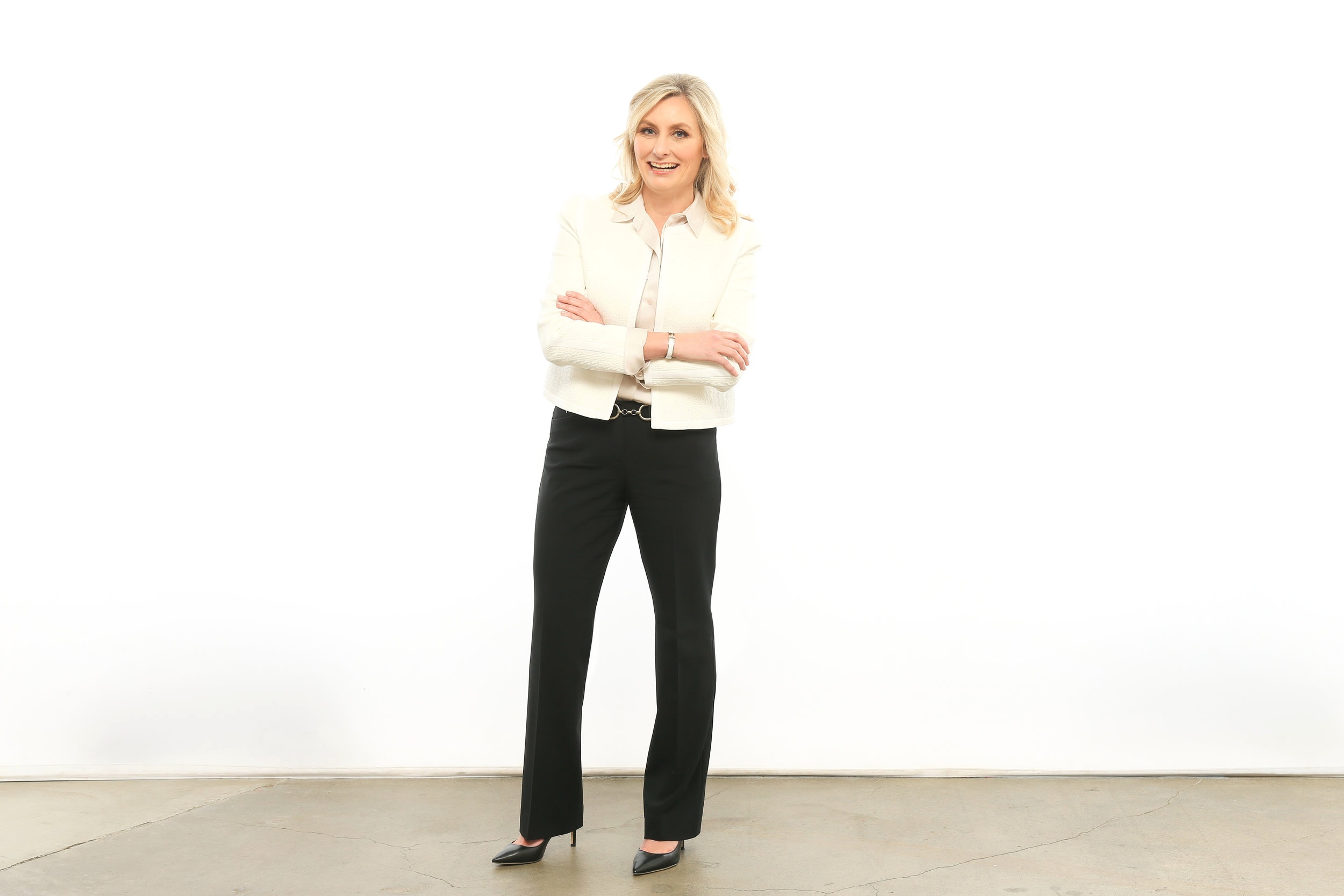 What does it take to be on top of the real estate world in the San Francisco Bay Area, where inventory is tight, home values are high, and the competition for listings and buyers intense? There's a lot of money at stake, not to mention client expectations are at an all time high. Somehow, a select few agents appear to make it look effortless. What is the secret? How do you navigate it all, year after year, as a top producer? We ask Stephanie Lamarre, a top producer and luxury real estate specialist who is consistently ranked in the top one percent of Marin's agents county-wide.
"I understand the importance that a home has to a client—both emotionally and financially. It's a huge asset and my goal is to handle it with professionalism and my strong sense of ethics," says Lamarre. "I wouldn't do business any other way."
Lamarre's professionalism is evident immediately. Her ethical roots are deep, stemming from her background as an attorney—she's a graduate of Stanford Law School—and her studies of politics at Princeton University.
"I'm very strategic and client-focused. That comes from my experience practicing law," says Lamarre. After seven years in the field as an intellectual property attorney for technology companies, both at Bingham McCutchen and as Associate General Counsel at Netscape Communications, she decided to move to Marin and raise a family. Once the kids were in school it was back to work, now in real estate.
Lamarre takes pride in her deep community connections. Her philanthropic involvement includes supporting organizations striving to improve Marin County. In education, Lamarre works with Bridge the Gap College Prep, Summer Search, and many local public and private schools. In housing and homelessness prevention, Lamarre partners with Adopt a Family of Marin in addition to hands-on work with many local charities through the National Charity League. When not serving her clients and community, Lamarre is passionate about spending time with her family in Marin's beautiful outdoors—hiking, cycling, and sailing. Well-rounded, check. Passionate, check. Successful, without a doubt. Lamarre's track record is an impressive testament to the multifaceted woman she is. The accolades include: ranked in the top five agents in Marin County in 2016; ranked #1 agent by sales volume (at $64 million) with Golden Gate Sotheby's International Realty in 2016 and #2 in 2018 ; ranked #2 agent in Marin County by REAL Trends in 2017; Member of The 2017 Bay Area Leading 100.
Success aside, Lamarre is also a design-driven spirit. Her passion for great design, art, and architecture stem from her education, life experiences, and the perpetual itch of the avid traveler. This outlook and appreciation have made Lamarre an expert in the preparation and sale of architecturally significant properties. Her name has become synonymous with refined taste and design-centric property improvements among Marin County's high-net-worth residents, whether they are looking to buy a trophy property or prepare their home to achieve its maximum sale price.
Some of Lamarre's major sales have been the most architecturally significant/design forward residences in Marin County, including a mid-century masterpiece designed by Joseph Esherick in Kent Woodlands, the historic Dolliver House in downtown Larkspur, and 7 Palm Court, a modern, eco-friendly design that set a precedent for new construction at the time.
"With an eye for design, I specialize in advising my clients for strategic property improvements—from preparation to staging to remodeling—to create the best return on investment. Many of the properties I've prepared to market couldn't sell with other brokerages and representation. They sold for much more after my team worked their magic," says Lamarre.
"The Lamarre Effect" has led to record-breaking sale prices throughout Marin's most desirable communities, fetching impressive price tags. After careful preparation and pre-market networking, one of her Ross listings sold after just one day on the market for $8,250,000, well above list price and other agents' estimates, setting a record price per square foot.
It's clear that Lamarre has a recipe for her success, one that she has cultivated from her life experience, professional range, and an innate inner calling to the profession. Trying to put a finger on that magic or pin down one specific way to describe a consummate, analytical-minded professional like Lamarre can be a challenge. As it turns out, she's already figured that out with her brand: "Stephanie Lamarre—Real Estate Intelligence". G
Stephanie Lamarre
Golden Gate Sotheby's International Realty
StephanieLamarre.com
stephanie@stephanielamarre.com | 415.806.3176
Lic.# 01840604